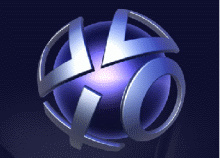 Earlier this week we reported that following 5 days of downtime,
Sony
had finally confirmed the reason behind the PSN outage, sparking outrage from concerned gamers.
Sony said hackers had stolen PSN account info, forcing the company to shut down PSN and Qriocity as it rebuilds its services. The company noted that your "Name, address (city, state, postal code), country, email address, birthdate, PlayStation Network/Qriocity password and login, and handle/PSN online ID, profile data, including purchase history and billing address (city, state, postal code), and the subscriber's PlayStation Network/Qriocity password security answers" had been compromised.
Even worse, the company says your credit card info and expiration date are likely to have been compromised, as well.
Today, the first lawsuit over the breach has surfaced, filed on the behalf of Kristopher Johns of Alabama.
Johns is accusing Sony
"of not taking reasonable care to protect, encrypt, and secure the private and sensitive data of its users."
Furthermore,
the suit alleges (via Cnet)
that Sony took far too long to notify customers of the breach, and that their information had been stolen. By taking 5 days Sony did not give its users a chance
"to make an informed decision as to whether to change credit card numbers, close the exposed accounts, check their credit reports, or take other mitigating actions."
Seeking class action status, the suit is demanding monetary compensation and free credit card monitoring for all 77 million PSN users affected.