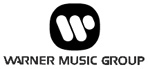 Warner Music Group has announced today that it has sold itself to the investment firm Access Industries for $3.3 billion, including assumption of debt.
Access will pay $8.25 per share, a 4 percent premium over the company's closing price yesterday but about 40 percent higher than the company's average share price of the last year.
Says Edgar Bronfman Jr., Warner Music's chairman and chief executive (
via NYT
):
We are delighted that Access will be the new steward of this outstanding business. They are supportive of the company's vision, growth strategy and artists, while bringing a fresh entrepreneurial perspective and expertise in technology and media.
Following the close of the WMG deal, many analysts expect Access to go after EMI, another Big 4 label that has been shopped by its debtors for years now.