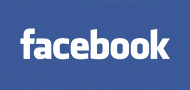 An Israeli couple has named their newborn "Like," thanks to their joint obsession with social networking giant Facebook.
Says the father (via
German press
):
To me it is important to give my children names that are not used anywhere else, at least not in Israel. If once people gave Biblical names and that was the icon, then today [the Facebook Like] is one of the most famous icons in the world.
Like Adler is the third child from Lior and Vardit Adler. Their other two kids are Dvash ("Honey" in Hebrew) and Pie.
The mother adds:
"Like has a nice, international ring to it."