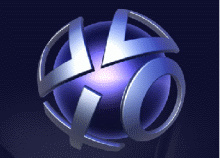 Sony
has given a revised forecast for their fiscal year today, adding a large loss resulting from the earthquake and tsunami tragedy in Japan and the security breach of the PlayStation Network.
The company says the PSN breach will cost Sony $171.1 million and the earthquake will cost them a devastating $1.8 billion.
PSN costs were mainly attributed to the cost of the free 1-year of ID theft protection the company is offering all affected, as well as the free games/PlayStation Plus and customer support costs.
Adds Sony (
via Gamasutra
):
So far, we have not received any confirmed reports of customer identity theft issues, nor confirmed any misuse of credit cards from the cyber-attack. Those are key variables, and if that changes, the costs could change.

In addition, in connection with the data breach, class action lawsuits have been filed against Sony and certain of its subsidiaries and regulatory inquiries have begun; however, those are all at a preliminary stage, so we are not able to include the possible outcome of any of them in our results forecast for the fiscal year ending March 2012 at this moment.
Overall, thanks to the earthquake and the PSN issues, Sony says its fiscal year, ended in March 2011, will be revised down to a $3.2 billion loss from an $858.5 million profit.
Sony did say, however, that the earthquake will not affect the release of the NGP (
PSP
2) and that the PlayStation Store would be available again this week.