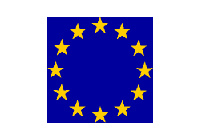 Microsoft
is set to appeal an EU antitrust fine that it calls "excessive" and "undeserved."
The 900 million euro fine, imposed in 2008, was a record at the time.
Microsoft was accused of failing to provide info that would let products better run on Windows.
Since the decision, Microsoft was attacked by the EU again, but decided to settle. Users are now given the choice to choose their own browser with all new Windows computers instead of using Internet Explorer right out of the box.
Says
Microsoft's lawyer Jean Francois Bellis:
The fine was most undeserved.

This case would not have arisen if the Commission had been as explicit with respect to rates which it wanted Microsoft to charge as it had been with all other terms of licensing proposed by Microsoft.
The General Court should give its ruling on the appeal within 12 months.