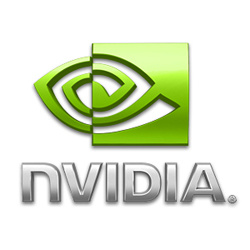 NVIDIA announces YouTube is giving users the ability to view thousands of 3D videos on their NVIDIA 3D Vision PCs and notebooks.
The videos will work with the latest version of the
Mozilla Firefox
web browser.
"We're excited to introduce HTML5 and WebM support to the thousands of 3D videos available on YouTube,"
said Jonathan Huang, 3D Product Manager at
YouTube
.
"By embracing these open standards, NVIDIA 3D Vision users now have a great way of experiencing YouTube's library of 3D content."
With the growth of 3D camcorders for the consumer market, the amount of content that can be created by consumers and uploaded to sites such as YouTube has risen. YouTube's support of NVIDIA 3D Vision technology extends its existing commitment to 3D, enabling even more consumers and 3D enthusiasts to share their 3D videos online.
"Firefox with 3D Vision creates a stunning and smooth 3D video experience using HTML5 video based on open standards,"
said
Jay Sullivan
, VP of Products at Mozilla.
"3D Vision from NVIDIA is a great example of the rich, innovative experiences that are being built on top of the speed and graphics power that Firefox delivers to the Web."
To further showcase the new YouTube stereoscopic 3D video streaming capabilities and some of the latest professional and user-generated 3D YouTube videos, NVIDIA is now hosting the top YouTube stereoscopic 3D videos on its 3D web community site at
www.3DVisionLive.com/YT3D
.
"YouTube 3D on an NVIDIA 3D Vision PC is an amazing experience,"
said
Phil Eisler
, general manager of 3D Vision at NVIDIA.
"Now 3D Vision PC users can enjoy over 525 games, YouTube videos and photos in theater-quality, full-resolution 3D."