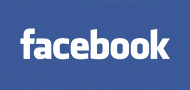 Social networking site dismissed claims of "scam artist" again.
Facebook Inc
has urged a court to throw out a complaint made by a New York man, claiming he owns a substantial amount of the multi-billion valued social networking giant. The lawsuit is a
"brazen and outrageous"
fraud, according to a filing made with the U.S. District Court for the Western District of New York.
Paul Ceglia
claims that back when
Mark Zuckerberg
, Facebook founder and CEO, was a student at Harvard University, he entered a contract with him that provides him with a 50 percent stake of Mark's stake.
Facebook and Zuckerberg have dismissed the lawsuit from the very beginning, and
have described Mr. Ceglia
as
"an inveterate scam artist whose misconduct extends across decades and borders."