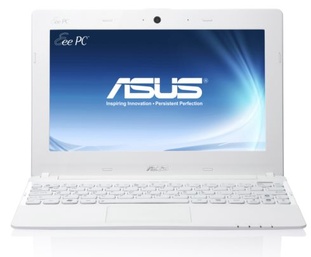 Asus
has launched the ultraportable Eee PC X101 netbook today, a device that can run Windows 7 or MeeGo.
The netbook is just 0.7 inches thick and weighs in at 2.1 pounds.
If you opt for the MeeGo model, the netbook will run you just $200, a new leg down in netbook pricing.
MeeGo, originally a mobile OS created by
Intel
and
Nokia
, includes an app store, runs perfectly on Intel Atom processors and has good third-party support (relatively).
The Eee PC X101 will run on a new Intel Atom N435 processor and a special X101H model will have a hard drive/SSD hybrid drive.
Here is a hands-on video via Engadget: