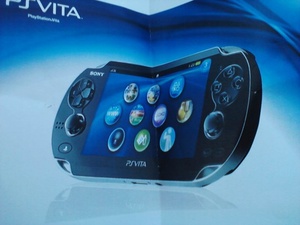 The
latest rumor
, and "confirmed" by a couple of photos, is that
Sony
will name their upcoming NGP handheld "PlayStation Vita."
Vita is the Latin term for "Life," which could absolutely be a reasonable name for the system.
Additionally, psvita.com has the same technical contact as
psp
.com, Sony.
Whether the rumor is true or not, we will know the official name of the system at Sony's E3 keynote on June 6th.
For controls, the updated handheld adds dual micro-analog sticks, giving gamers a feature they begged for on the original
PSP
.
The device has a massive 5-inch multi-touch OLED screen with 960×544
resolution
, a multi-touch panel on the back and will run on a quad-core ARM cortex processor.
Sony has added tilt-sensitive SIXAXIS controls, standard and front-side cameras,
GPS
, an electric compass, Wi-Fi and 3G support, and access to Android gaming.
The NGP is expected to sell for $250-$300 for the cheapest model.