Microsoft's E3 keynote went off today with none too many surprises, but the company did show off some very interesting new uses for the Kinect motion control system, among other new launches.
Modern Warfare 3
First off, the company showed the much-hyped Modern Warfare 3, using some Kinect controls:
Kinect Fun Labs
The company introduced Kinect Fun Labs, which allows gamers to put together a 3D avatar of themselves. Fun Labs will use Kinect and recognize your facial features, like hair/nose/mouth, as well the clothing you are wearing and create an avatar from what it sees. (Pic via
BI
):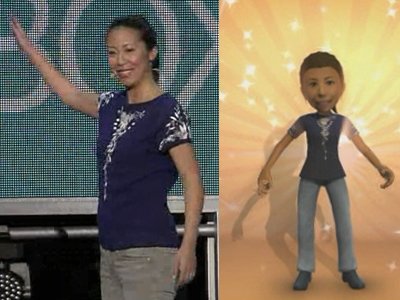 Voice Control
Voice recognition will be HUGE with Kinect, allows gamers to search Bing using voice control, as well as find movies and games on Xbox Live without needing to hit a button.
The same voice control works in-game for some Kinect games, like Star Wars.
Swing a lightsaber
With the brand new Star Wars Kinect game:
Xbox Live TV
Xbox Live TV integrates TV into the Dahboard. You can search Netflix, Hulu and now YouTube as well as other TV programs. Each can use voice control.
More details coming in future, including price.
Cloud storage for game saves
Login and have all your achievements, profiles, game saves and more available in the cloud with no more need for memory card.