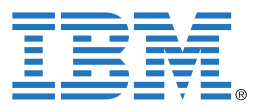 On June 16th, 1911, the Computing-Tabulating-Recording Company (C-T-R) was founded, later changing its name to IBM in 1924.
The company has been an innovating force behind thousands of different products, including floppy disks, the technology behind Social Security and more recently, the AI "Watson" computer.
IBM's vice president of innovation says the company is still around due to its development of tech that contributes to society, as well as the company's openness to risky projects.
Says VP Bernie Meyerson:
We just had an incredible 100-year run because we never lost site of how important it is to innovate. The fact is, innovation comes in all shapes and sizes. We practiced diversity long before it was a legal requirement because we value it [and] it does enable us to be innovative.
When asked his thoughts on Google and Facebook, two companies that are tech giants with much less time on this earth, Meyerson says "they need to be much more diverse."
He adds (
via PCM
):
It's a long way from a cheese slicer to changing the entire infrastructure of a nation. You have to have this broad spectrum because it gives you vision. To avoid these disasters that befall companies where they literally vanish overnight, you have to have your eyes open, constantly looking about. It is possible to live that length of time, but you have to reinvent yourself on an almost daily basis.
IBM paid a huge sum, $5 billion, in 1964 to develop and introduce the System/360, one of the first families of computers, but the risky endeavor paid off handsomely.