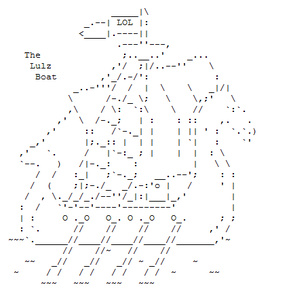 The hacking group LulzSec has started a telephone hotline where users can call in to suggest new targets.
LulzSec recently hit
Sony
multiple times, and also attacked websites for the U.S. Senate, News Corp. and the CIA.
When you call in, however, you are greeted by a voicemail that says:
We are not available right now as we are busy raping your Internet. Leave a message and we will get back to you whenever we feel like.
The number is 614-LULZSEC.
You can see all of the group's work here:
LulzSec releases