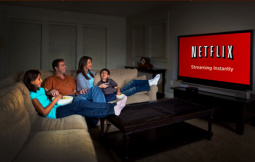 Netflix has reported today that
Sony
has temporarily pulled its movies from the company's
streaming
library, due to a dispute with Starz.
Says the company:
You may have noticed that Sony movies through StarzPlay are not currently available to watch instantly. This is the result of a temporary contract issue between Sony and Starz and, while these two valued partners work through their differences, we hope you are enjoying the wide variety of new movies and TV shows added daily.
Some of the popular new releases like "Easy A" are no longer available, but Netflix is confident the films will be back when the dispute is resolved.