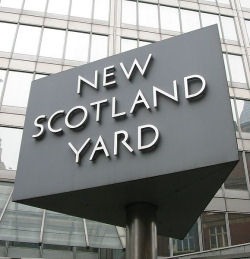 Metropolitan Police arrest 19 year old man; media links case to LulzSec group.
Police officers from the Metropolitan Police Central e-Crime Unit (PCeU) carried out the arrest as part of a pre-planned intelligence-led operation, which included cooperation with the Federal Bureau of Investigation (FBI) in the United States.

The Met statement does not mention the group LulzSec by name, but it does say the investigation being carried out involves network intrusions and Distributed Denial of Service (DDoS) attacks against international business and intelligence agencies by what it believes is the same group of hackers.

The Met statement comes the same day as confirmation by the UK Office for National Statistics (ONC) that it is investigating a claim that LulzSec has accessed data from the 2011 Census. "We are working with our security advisers and contractors to establish whether there is any substance to this. The 2011 Census places the highest priority on maintaining the security of personal data," the ONC said in a statement.

"At this stage we have no evidence to suggest that any such compromise has occurred."

The 19 year old suspect targeted by the e-Crime Unit was detained on suspicion of Computer Misuse Act, and Fraud Act offences and was taken to a central London police station, where he remains in custody to undergo questioning.

A significant amount of material seized from his home is also being examined.