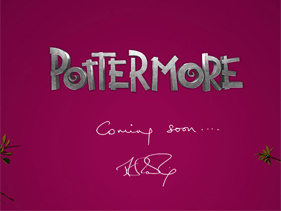 J.K. Rowling, the billionaire author behind 'Harry Potter' has confirmed that the global blockbuster series is finally coming in e-book form.
The news comes with the launch of the "Pottermore," the interactive site built around the series.
Says the author (
via NYT
):
I wanted to give something back to the fans that have followed Harry so devotedly over the years, and to bring the stories to a new digital generation.
Because Rowling has all digital rights to the series, she has waited years to release the e-books and will now bypass traditional retailers and sell them directly from Pottermore.com. Scholastic will keep its revenue share of the series.
There was no word on pricing, but the books will go on sale in October.