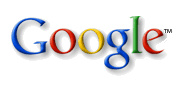 comScore publishes data that suggests Google achieves an Internet-first for traffic.
The report found that
Google
beat
Facebook
and
Microsoft
to be the first to hit one billion unique visitors in a single month, during May. Google saw an 8.4 percent boost in unique visitors during the month, while Microsoft made a 15 percent gain and Facebook witnessed a 30 percent boost.
Microsoft got 905 million unique visitors in May, while Facebook got 714 million. comScore started tracking in 2006, and at the time placed Google at 496 million unique visitors per month, behind Microsoft's MSN network which tallied 539 million.
The data
is collected using a global measurement panel
of two million users. comScore receives pageview data from around 90 of the top web content publishers, though Google does not share its data.