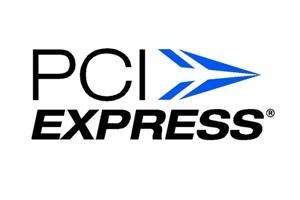 PCI Special Interest Group (PCI SIG) to develop the new technology under a new working group.
The
PCI Express
cabled standard will take on the
Thunderbolt
interconnect developed by
Intel
and
Apple
. It would be based on PCIe 3.0, likely supporting a maximum of four parallel lanes for throughput up to 32 Gbit/s. A further version based on PCI Express 4.0 (16 GT/s) could push up throughput even further, though cable length is likely to be limited to about three meters.
It would be used for delivering high throughput I/O to small notebooks and tablet PCs, to connect to peripheral devices. A new working group being formed will define the standard, with the goal to deliver a spec that system makers can implement in products by June 2013.
The difficult task will be to define technical requirements and a new connector. A separate cable group formed in 2005 by PCI SIG already delivered a specification for 2.5 * 5 GT/s based on PCIe 1.1 and 2.0.
"This will help proliferate PCI Express into new business opportunities,"
said Al Yanes
, president of the PCI SIG.