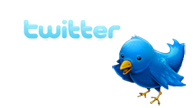 Security official confirms Kuwait pair will be put on trial.
The role that has been played by social media in the middle east in recent protests and uprisings has been well documented. It highlighted how powerful such Internet services can be in countries where free speech is stifled by the ruling powers.
However, taking to
Twitter
or
Facebook
does come with risk. On Monday, a Kuwait security official said that two Twitter users,
Nasser Abul
and
Lawrence al-Rashidi
will be tried for using the micro-blogging website
to post comments critical of rulers in the region.
Abul, a Kuwaiti Shi'ite Muslim, was arrested for posting tweets critical of the Sunni ruling families in Bahrain, while al-Rashidi was arrested for posting tweets critical of Kuwait's emir. In a couple of weeks time, the pair will face charges of harming the Gulf State's interests and defaming the country's rule.
Bahrain's leaders crushed a protest movement of mostly Shi'ite Muslims in March, aided by forces from Sunni-led states including Saudi Arabia, the United Arab Emirates and Kuwait.