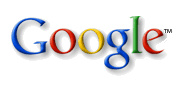 Eric Schmidt tells summit in Dublin that ongoing unrest in middle east might put employees in danger.
The
Google
chairman was speaking at the
Summit Against Violent Extremism
in Dublin on Monday, in which he warned about the desire for oppressive regimes to crackdown on the Internet as it helps to fuel and sustain uprisings and resistance movements in the middle east.
"The reason is that as the technology becomes more pervasive and as the citizenry becomes completely wired and the content gets localised to the language of the country, it becomes an issue like television,"
Schmidt said
.
"If you look at television in most of these countries, television is highly regulated because the leaders, partial dictators, half dictators or whatever you want to call them understand the power of television imagery to keep their citizenry in some bucket."
Wael Ghonim
, a Google executive, was previously detained and blindfolded for two weeks during the protests in Egypt that eventually led to the fall of Mubarak from power. Schmidt pointed out that Google has staff in countries where it is illegal to do things that Google actually encourages.
For that reason, he warned that employees of firms like Google in countries with uprisings or resistance movements forming, could be targeted and jailed at the order of the regimes in power.