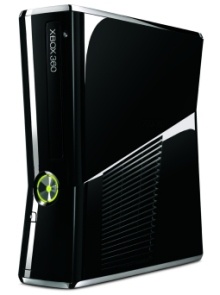 Dennis Durkin, corporate Vice President and COO for Microsoft Corp.'s Interactive Entertainment Business (IEB), wouldn't switch places with Nintendo or Sony in the games business.
In an interview with
IndustryGamers.com
, he revealed that
Microsoft
feels in no way pressured to develop a portable games console.
"I'm not sure I would want to be launching a dedicated portable device right now into that market. I think the DS - if you look at the 3DS, certainly versus people's expectation's it's not been as successful as people would have thought,"
he said.
"So that's a very crowded market and a very, very red ocean right now with a lot of change happening. So I'm not sure it's a good idea. You only have a certain number of bets you can make as a company and you have to decide what you want to put your wood behind and I'm just not sure that that's a place that I would put mine."
Microsoft's Xbox 360 has been on something of a high since the launch of the Kinect peripheral for the console in late 2010. Durkin thinks that Microsoft's position in the industry now is pretty good compared to the competition, to the point that he,
"certainly wouldn't want to trade hands with either of them."
"I'm pretty excited about the bets that we're making around unique content, around our Xbox Live service, and around Kinect, and then layering in new entertainment experiences for people which take advantage of all of the above. And that's where we think well have the most differentiation versus the competition. We've really been investing against those themes for the last 2 or 3 years."
Last week, Xbox EMEA Vice President,
Chris Lewis
, said that
the Xbox 360 console is around halfway through its lifecycle
, bolstered by the Kinect peripheral. The comment came amid speculation that Microsoft could launch a new home console as early as next year, which would be seven years after the Xbox 360's November 2005 launch.