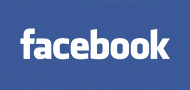 Tuesday court filing says Paul Ceglia's lawyers will be replaced.
Two law firms representing Ceglia in a lawsuit over ownership of
Facebook Inc.
have reportedly withdrawn from the case.
Paul Ceglia
claims that a contract he signed years ago when Mark Zuckerberg was a Harvard student entitles him to a large chunk of Facebook.
Tuesday's court filing did not give a reason for the change in representation. The lawsuit gained widepsread attention because of the involvement of
DLA Piper
, an international law firm that touts 4,200 attorneys which commonly represents corporations.
Dennis Vacco
, a former New York State attorney general, a law firm that also represented Ceglia, declined to give any comment on Tuesday's filing. Facebook has branded Ceglia an
"inveterate scam artist,"
and claims that the contract is a complete forgery.
The case was originally filed in July of last year. Ceglia
will now be represented
by attorney Jeffrey Lake.