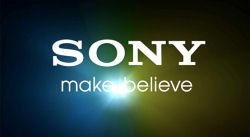 Kazuo Hirai to hand over day-to-day running of gaming unit.
Andrew House
, 46 from Wales, will take over as President and Group CEO of
Sony Computer Entertainment Inc (SCEI)
from September 1.
Kazuo Hirai
will become chairman of the video games unit as he continues to wait to get Sony's Howard Stringer's job.
The current SCEI Chairman,
Akira Sato
,
will retire from the position on August 31
.
A Sony Computer Entertainment Inc. spokesman has denied that the gaming united reshuffle has anything to do with the April
PlayStation Network (PSN)
hack that leaked details on 77 million customers.
Kazuo Hirai is considered the favorite to replace 69-year-old
Howard Stringer
as the Chairman, President and CEO of Sony Corporation.
"He's in pole position to head the whole company, so he needs to focus on that, which is probably why they sought out a successor for the videogames business,"
said analyst
Nobuo Kurahashi
of Mizuho Investors' Securities.