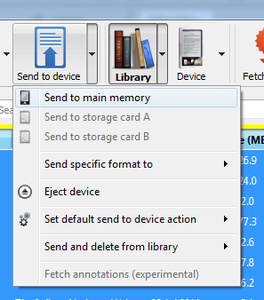 According to new figures from Pew Internet Research, e-reader ownership is moving at a blistering pace.
E-reader ownership among U.S. adults has jumped to 12 percent (as of June 2011) and is expected to continue to grow, especially as prices drop.
Current e-readers are priced down as low as $114 with an average of $140.
The following guide will teach you how to use the EXCELLENT and FREE e-book manager
Calibre
to index, convert and manage your e-book collection.