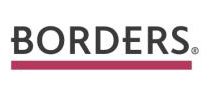 It appears that a recent Borders deal with invester Jahm Najafi has fallen apart today, leaving the struggling book store chain on the brink of death.
Najafi offered $215 million for the company, plus the assumption of $220 million in liabilities, assuming publishers would give him normal trade terms.
As of today, many had agreed, but a few major ones had not, leaving the company on the brink as Najafi withdrew his bid.
Furthermore, a liquidating group has offered $252 million for the chain, which creditors believe to be a better deal.
If sold to the liquidator group, however, all 399 stores will be closed and 11,000 employees will be out of work.
Borders President Mike Edwards
has told employees
he is hopeful that new bidders will come in before next week, when the bankrupt chain goes into auction, but if no one steps up then the world has seen the end of Borders.