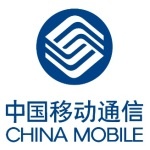 Zhang Chunjiang, former vice chairman of China Mobile, has been sentenced to death today following a bribery conviction.
Chunjiang was accused of accepting over $1.15 million in bribes while working for state-owned telecoms between 1994 and 2009.
Fortunately for the exec, his sentence offers a two-year reprieve before execution meaning Zhang can get his sentenced reduced to life in prison for good behavior over the next 24 months.
Before China Mobile, Zhang worked as a deputy director the Liaoning Provincial Postal administration and as a general manager of China Netcom Group.
The sentence would not be the first time a Chinese exec has been executed over corruption charges, with the the head of the country's Food and Drug Administration being executed just this week,
says PCM
.