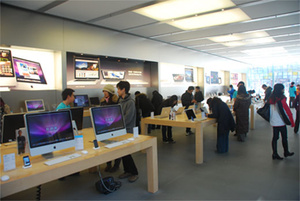 According to
multiple reports
, the iPhone 5 will be announced next month with a September 5th launch date.
The early September launch will be for U.S.-only, however, with international launches being rolled out starting in October.
Allegedly,
Apple
is hiring more staff for next month, and AT&T has begun training employees for the upcoming release.
Apple broke its traditional June launch cycle for the iPhone, instead introducing
iOS
5, OS X Lion and the iCloud.
It is still unclear if the iPhone 5 will be the only new model introduced by Apple, as many reports expect the company to also launch an "iPhone 4S," a slightly improved version of the current model which Apple will sell as pre-paid.