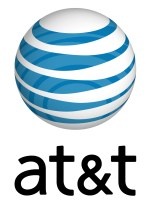 AT&T has announced this week that it will begin throttling unlimited data hogs on its smartphone networks.
The customers affected will be those in the "top 5 percent" during any billing period and use unlimited plans (which have since been discontinued by the carrier).
Starting on October 1st, the carrier says they will begin reducing speeds on the heaviest users with full speed returned at the end of the billing cycle.
Says AT&T:
Like other wireless companies, we're taking steps to manage exploding demand for mobile data. Many experts agree the country is facing a serious wireless spectrum crunch. We're responding on many levels, including investing billions in our wireless network this year and working to acquire additional network capacity. We're also taking additional, more immediate measures to help address network congestion.

One new measure is a step that may reduce the data throughput speed experienced by a very small minority of smartphone customers who are on unlimited plans - those whose extraordinary level of data usage puts them in the top 5 percent of our heaviest data users in a billing period. In fact, these customers on average use 12 times more data than the average of all other smartphone data customers. This step will not apply to our 15 million smartphone customers on a tiered data plan or the vast majority of smartphone customers who still have unlimited data plans.
Customers will be sent multiple notices via their phones, and given a grace period, before the speeds get throttled.
AT&T notes that customers that get these notices should likely try to get to Wi-Fi more often and not use the 3G so extensively. The carrier offers 26,000 free Wi-Fi hotspots around the nation.