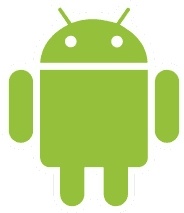 Android has now taken almost 50 percent of global smartphone market share.
According to research firm
Canalys
, strong growth in the Asia-Pacific region has helped the smartphone OS to become the top platform in 35 of 56 countries tracked with 48 percent share overall and 51.9 million units shipped.
Apple
remained in second place, at 19 percent, after shipping a record 20.3 million iPhones last quarter.
BlackBerry-maker Research in Motion continued its multi-year slide, falling to 12 percent from 33 percent share last year.
Windows Phone 7 brought up the rear at 1 percent share.
Samsung
saw strong growth
on Android devices, shipping 17 million devices on the back of strong Galaxy S sales. The number was a massive 421 percent larger than last year.