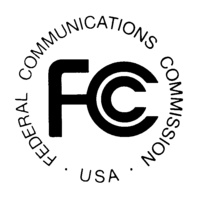 Federal Communications Commission examines NG911 - Next Generation 911.
With the widespread use of smartphones, wouldn't it be much better if you could use their features in the event of an emergency? The FCC is pushing an upgrade to the 911 emergency system in the U.S. that would let users send video feeds, photos and other communications that would be sent to first responders.
"It's hard to imagine that airlines can send text messages if your flight is delayed, but you can't send a text message to 9-1-1 in an emergency,"
FCC Chairman
Julius Genachowski
said
at the 2011 APCO Conference in Philadelphia on Wednesday.
Next month, the regulator is expected to address the technical issues behind enabling text, photo and video transmissions to 911 services. One area of concerns is whether the broadband infrastructure can handle the necessary bandwidth for the service to work as proposed.
An official said that NG911 services could be available within 5-10 years, if the program is properly funded.
FCC Five-Step Action Plan to Deploy Next Generation 9-1-1

Develop location accuracy mechanisms for NG-911: The FCC's Location Accuracy proceeding (July 2011 agenda item) has launched development of a framework for providing automatic location information in the NG911 environment.
Enable consumers to send text, photos, and videos to PSAPs (NPRM): Next month, the FCC will consider an NPRM to accelerate NG911 adoption. The NPRM will help answer practical, technical questions about how to enable text, photo, and video transmission to 911, including how to ensure adequate broadband infrastructure to deliver the bandwidth PSAPs will need to provide NG911. As part of the NPRM, the FCC will examine interim solutions for ensuring that carriers/service providers support transmission of text-to-911.
Facilitate the completion and implementation of NG911 technical standards: For NG911 to be effective, we need technical standards for the hardware and software that carriers and public safety answering points (PSAPs) use to communicate NG911 information. The FCC will work with NG911 stakeholders to resolve NG911 standards issues and facilitate consistent and coordinated implementation of a standards-based architecture.
Develop a NG911 governance framework: Because no single governing entity has jurisdiction over NG911, the FCC will work with state 911 authorities, other Federal agencies, and other governing entities to provide technical expertise and develop a coordinated approach to NG911 governance.
Develop an NG911 Funding Model: To assist 911 authorities and Congress in considering NG911 funding options, the FCC's Public Safety and Homeland Security Bureau will prepare a cost model focused on the cost-effectiveness of the NG911 network infrastructure linking PSAPs and carriers.