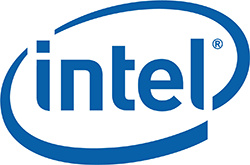 World's largest chipmaker puts money where mouth is.
The company will create a $300 million Ultrabook Fund to drive innovation for the new category of devices. Ultrabook systems promise the performance and features of today's high performance laptops will offering today's popular tablet-like features.

Ultrabook devices will deliver a highly responsive and secure experience in a thin, light and elegant design at mainstream prices. The Ultrabook fund will invest in firms building hardware and software solutions that benefit Ultrabooks, such as innovative physical designs, longer battery life and improved storage capacity at small form factors.

"Ultrabook devices are poised to be an important area for innovation in the $261 billion global computer industry," said Arvind Sodhani, president of Intel Capital and Intel executive vice president. "The Intel Capital Ultrabook fund will focus on investing in companies building technologies that will help revolutionize the computing experience and morph today's mobile computers into the next 'must have' device."




"Celebrating 30 years of innovation, the PC is the ultimate Darwinian device and Intel is striving to again reinvent mobile computing," said Mooly Eden, vice president and general manager of Intel's PC Client Group.

"In 2003, the combination of Intel's Centrino technology with built-in WiFi, paired with Intel Capital's $300 million in venture investments and other industry enabling efforts, ushered in the shift from desktop PCs to anytime, anywhere mobile computing. Our announcement today is about Intel mobilizing significant investments to achieve the next historic shift in computing."

Intel expects computer makers Lenovo, Asustek and Acer to launch Ultrabooks in the third or fourth quarter this year, priced initially below $999.