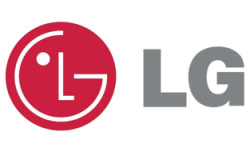 Pair brings end to long-running legal battles over patents.
Sony Corp
and
LG Electronics
announced early on Thursday that the companies have moved to resolve patent disputes over products ranging from Smartphones to Blu-ray players.
"LG and Sony recently agreed to drop patent infringement lawsuits against each other,"
a spokeswoman at South Korea's LG Electronics
said
.
Both companies have clashed in the United States and the European Union in recent years sine failing to renew a technology sharing agreement. Sony filed a complaint with the
U.S. International Trade Commission (ITC)
that sought a ban on the import of LG smartphones, such as the
Rumor Touch
.
In March this year, an LG complaint against Sony resulted in the seizure of PlayStation 3 (PS3) consoles by customers officers in the Netherlands. LG also told the ITC in the United States that Sony's PS3 violated patents related to the Blu-ray Disc technology.
Sony offered no public comment on the resolution of the global patent fight.