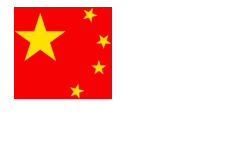 Chinese government says it is a victim too.
When talk of cyber attacks come up, you can be sure that China is highly likely to be mentioned. That's because experts keep tracing the origins of cyber-attacks to places within China, some of which were very high profile cases that made headlines around the world.
However, the Chinese government does not admit to any involvement in such shenanigans, and has insisted that it is a victim of cyber-warfare. It claims that last year, the number of attacks against it totalled almost half a million, with the majority coming from outside the region.
The
National Computer Network Emergency Response Coordination Center of China
reports that most of those attacks included the use of Trojan horse malware. As for where they came from, a report pointed the finger at the United States as the worst offender,
linked to 14.7 percent of the occurrences
. India followed in second place, allegedly sourcing 8 percent of the attacks.
The Chinese report came a week after
McAfee
detailed a mass on-going cyber-attacks against institutions around the world from one unnamed source. Targets included governments, defence contractors and institutions linked to the Olympic games. McAfee says the operation, which is dubbed
"Shady RAT"
, persisted for more than five years, but it did not identify a source.
Other analysts who read the McAfee report laid the blame on China.