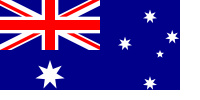 New South Wales government gives in-principle support for new rating.
The government is supporting a move to classify certain video games as R18+, which would bring some considered Adult-Only titles into the R18+ category and also some from the MA15+ category too.
"Few people would dispute the value of a classification system that helps keep adult material beyond the reach of children,"
New South Wales attorneys-general
Greg Smith
said in a statement
.
"With strong classification guidelines in place, an R18+ rating should result in violent games currently rated MA15+ in Australia being reclassified as adults-only, as they already are in many other countries."
The states' attorneys-general will now draft national guidelines for the new rating. The guidelines will be reviewed by the federal government as part of a larger review of Australia's content classification scheme. The new ratings scheme should be in place by the end of 2011.