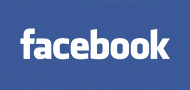 Lawyers unveil their "smoking gun".
Attorneys for
Facebook
founder
Mark Zuckerberg
have filed new evidence that they previously described as the
"smoking gun"
which proves the ownership case brought by Paul Ceglia is a fraud. The after-hours filing includes an image of a contract.
Ceglia's case relies on a contract he claims to have made with Mark Zuckerberg back in 2003. He is claiming that it entitles him to a large share of the social networking giant, having allegedly made a $1,000 investment in the year leading up to Facebook's launch.
The new court filing contains an image of a two page contract that refers to a street-mapping database Ceglia was hiring Zuckerberg to work on. It was recovered by digital forensics experts from Ceglia's computer.
"This smoking gun evidence confirms what defendants have said all along: the purported contract attached to the complaint is an outright fabrication,"
attorney
Orin Snyder
of Gibson,
Dunn & Crutcher LLP
, wrote Monday. They argue that the image is of the original contract made between Zuckerberg and Ceglia, with no mention of any Facebook investment or ownership entitlement.
Ceglia said that he made the $1,000 investment at the same time that he hired Zuckerberg to work on the street mapping project.
Lawyers for Zuckerberg and Ceglia will argue before U.S. Magistrate Judge
Leslie Foschio
in Buffalo
on Wednesday
.