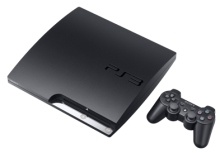 PlayStation-maker seeks boost in sales to regain ground on Xbox 360.
Sony announced that it will cut the price of its PlayStation 3 (PS3) consoles to push up sales and prepare for the holiday season. The announcement comes on the eve of GamesCon, the biggest gaming trade show held in Europe.

From Tuesday, the price of a 160GB PS3 model will drop to $249 from $299 in the United States, to €249 from €299 in Europe and to ¥24,980 from ¥29,980 in Japan.

A 320GB PS3 model will set you back $299 in the United States, down from $349. In Europe, it will cost €299, down from €349 and in Japan, ¥29,980, down from ¥34,980.

The price cuts take affect in Europe and the United States immediately, but not until Thursday in Japan. The new price points for the UK have not yet been published.