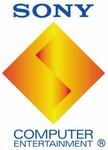 Today at their gamescom press conference,
Sony
Europe has announced the launch of a new
PSP
, dubbed the E-1000, which will sell for just €99.
Additionally, the company says it will relaunch some
UMD
titles like FIFA 12 and Invizimals as "
PSP
Essentials" for just €9.99.
In order to hit the sub-€100 mark, Sony has slashed Wi-Fi from the handheld. You better enjoy playing single player campaigns.
The design and form factor are slightly different as well, with a matte feel and "charcoal" color seen on the slim PS3s.
Sony says the console is only available in
PAL
regions, at least for now.
Some pictures: