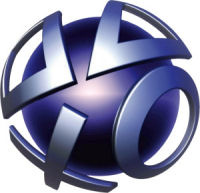 Low cost standard- and high-def movie rentals to be offered weekly.
Sony Network Entertainment America (SNEA)
has introduced a discount movie rental rate for rentals offered over the PlayStation Network (PSN). The online service has offered movies for rent for the past three years, when it was introduced at the E3 conference.
Now U.S. and Canadian PSN users will be able to rent some movies in standard-definition for just $0.99 and some in high-definition for just $1.99. The titles available on this special discount rate w
ill be rotated each week by the service
.
The new rentals will appear as part of Sony's Tuesday PSN updates. The titles offered at the discount rate this week include Sicko, The Longshots, Salvage, Tony, Shank, Bonded by Blood, JFK: Reckless Youth (Part 1), JFK: Reckless Youth (Part 2), Deadly Blessing, Carver, Devil in the Flesh 2 and Illuminating Angles & Demons.