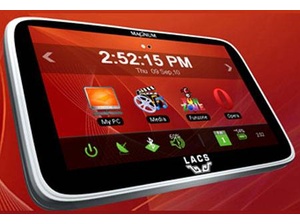 Lakshmi Access Communications Systems of India has launched their $99 Android tablet this week, which it hopes to gain success within a market where iPads and Xooms are just too expensive.
Industry experts in the nation have long believed that tablets would outsell laptops and
desktops
, although Internet penetration still remains low.
Dubbed the "Magnum Pepper Tablet PC,"
the device will only have
a 4.3-inch display.
"We have made it affordable, we have ensured it fits the pocket,"
says managing director Mahendraa Kumar.
The tablet will have 3G and Wi-Fi, run on a 800MHz processor, 4GB storage and include 256MB
RAM
.
Lakshmi will expand to more expensive (and larger) tablets in the future, adds Kumar.
The tablet will be the cheapest in India, under Beetel Teletech's brand new $220 tablet, Apple's $500 iPad 2, and Samsung's $800 Galaxy 10.1.