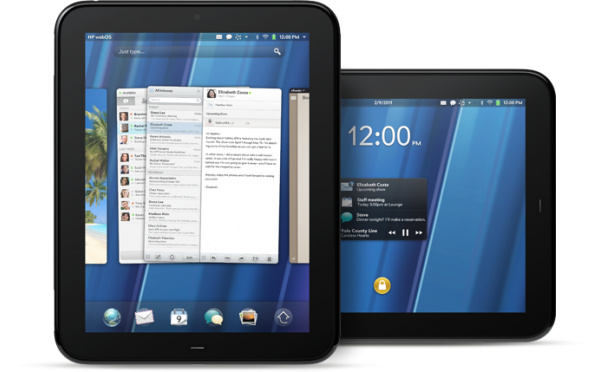 According to sources and retail checks,
HP
has sold 350,000 TouchPads this weekend, after putting the device on "firesale" price of $99 for the 16GB version and $150 for the 32GB model.
Earlier this week, HP announced they would not create anymore webOS-based tablets and smartphones, and would begin liquidating their
Pre
phones and TouchPad tablet.
Best Buy allegedly only sold 25,000 units since the July 1st launch date, and is now returning 250,000 they have extra in stock.
The firesale price is significant as a teardown of the tablet revealed the parts cost over $250 not including R&D and shipping. It also means HP is taking a significant hit on each device sold, as they will likely subsidize retailers liquidating.
All retailers that have dropped their prices in the U.S. and Canada are now sold out including Office Depot, Office Max, Microcenter and others.
Notably, Amazon and Newegg have not begun liquidating their stock, and may be returning the devices to HP like Best Buy did.
The HP small business site still has in stock but their site is getting absolutely pummeled. A
wiki page here
has over 2 million views since last night, and is growing by the second.