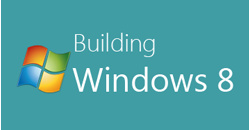 Microsoft is upgrading Windows Explorer in Windows 8 by replacing traditional menus and toolbars with a ribbon interface.
The ribbon interface is the biggest of several changes intended to make Windows Explorer more efficient for common activities, which Microsoft research indicates are currently performed primarily from the context (right-click) menu or keyboard shortcuts.
Thanks to an incomplete selection of options, Windows Explorer's buttons and menus account for less than 15% of all user operations, including copying/moving, viewing properties, renaming, and creating/deleting.
Microsoft concentrated primarily on those common operations in designing the Windows Explorer ribbon's Home tab. The percentages listed for each button indicates how often the operation is expected to be performed.

Other tabs will feature view options...

Sharing options and Compression/Archiving capabilities...

Library settings...

... and Search options.

Another focus in Windows 8 is widescreen layout. This can be seen in the revamped Windows Explorer.
Items which take a significant amount of vertical space in Windows 7 are removed from above and below the list of files and folders and any information they may have conveyed has been added to the status bar at the bottom.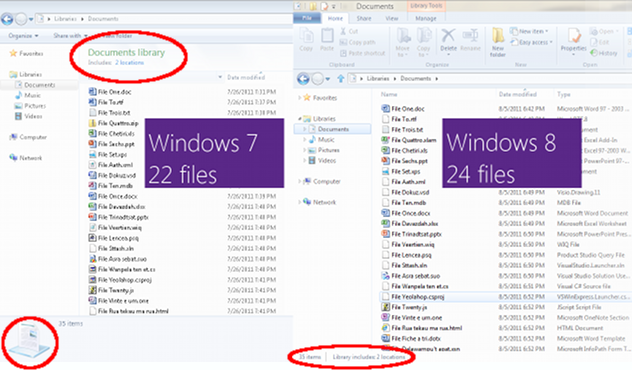 In part this addresses the additional space required by the ribbon, compared to the traditional menu and button toolbars. However, it's particularly important to appeal to widescreen users for whom vertical screen real estate is scarcer than horizontal.
And Windows Explorer will make some additional use of horizontal space for displaying information like image properties. They will occupy a new pane to the right of the traditional file and folder display.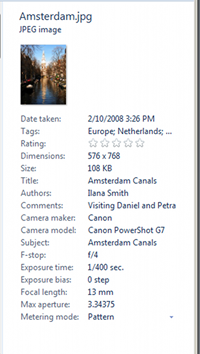 Some new features are designed primarily for power users, including keyboard shortcuts for every command on the ribbon. Microsoft's data, collected from Windows users, indicated nearly a third of all operations performed in Windows Explorer involved the use of keyboard shortcuts.
If using the ribbon for those tasks isn't appealing, people who prefer keyboard control will still benefit from the expanded options.
The File menu will also include a feature which should appeal to power users. There will be an option to open a command prompt with elevated privileges.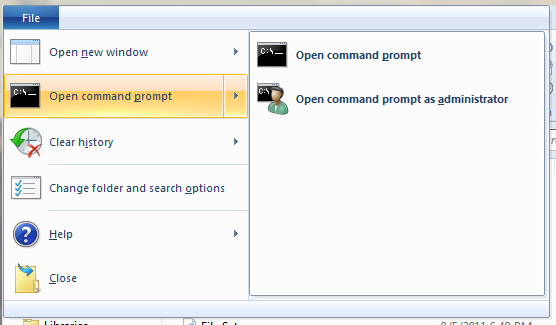 Besides general streamlining, Microsoft's goal in the Explorer redesign is making it more tablet friendly.
Does it do that? Almost certainly. But the bigger question is how much more viable as a tablet OS does it make Windows 8? Ease of file management seems like a pretty minor selling point for a tablet.
It's not entirely clear a strategy of building a common interface for desktop/notebook and tablet users is even workable. Can they design an interface which is good enough for both groups without making either feel like you settled for just good enough?
A different, but related feature announced on the Windows 8 team blog today may be of a little more interest in the tablet world. Windows 8 will have the native ability to mount ISO disc images as virtual drives.
ISO files are commonly used for images of entire CDs or DVDs.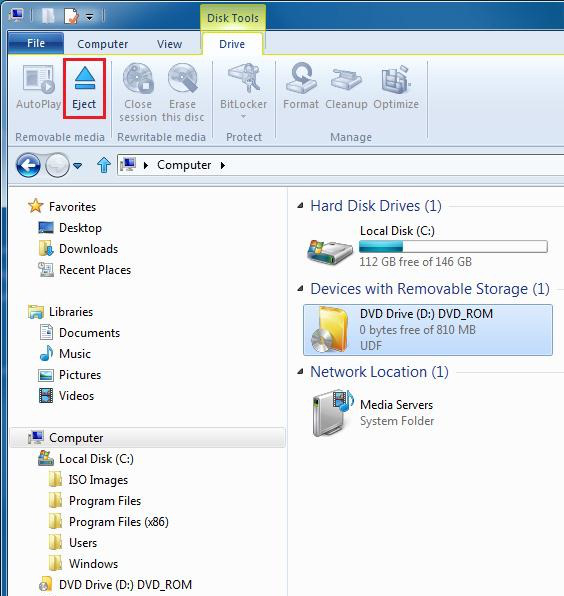 The VHD Virtual Hard Drive format will also be supported.