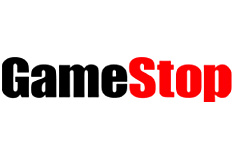 GameStop
may soon start selling the full range of iOS mobile devices, including the iPhone, iPod Touch & iPad.
Currently speculation revolves around the video game retailer getting into the iOS market when the new iPhone is released later this year. That would make sense considering the amount of buzz every iPhone release gets.
According to 9to5Mac,
GameStop announced thir plan
privately at a trade show last week.
The
GameStop
website seems to confirm the rumor. There is already a page saying:
Did you know that GameStop now buys your old iPod, iPhone and iPad devices?
Trade them in at GameStop for in-store credit. Perfect for trading toward games, accessories, systems and more. Bring in your old iPod, iPhone or iPad and a Game Advisor can assist you. Plus, you'll score PowerUp Rewards points on every item traded.

This would seem to be a major coup for
Apple
, validating iOS as a serious gaming platform. On the other hand, you could argue the real news is
GameStop
, the largest dedicated video game chain in the US, expanding beyond the gaming world.
Either way, it could mean a big boost for both
Apple
and
GameStop
at Christmas time.