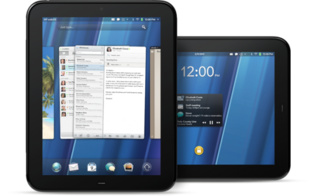 On the 19th,
HP
slashed the price of its 16GB base model to $99 from $499 MSRP in a firesale intended to liquidate all remaining stock. The move worked and HP was said to have sold out all of its inventory.
The company also added that it would no longer create webOS-based hardware, as the company moves increasingly into the software business.
Last week, in an unlikely move, HP said it will build more TouchPads, in an effort to "meet unfulfilled demand" and complete cancelled orders with suppliers.
This week,
Digitimes
sdys HP will sell up to 200,000 more TouchPads, which will be available by late October.
It appears that HP ran some numbers and it is cheaper to build and sell the rest of the tablets at a big loss than deal with contract termination fees from their major suppliers. Additionally, they likely would have left companies very angry with thousands of unused TouchPad parts, and strained relationships.
Finally, the source says HP sold 900,000 TouchPads to date, meaning when all is said and done, there will be over 1 million TouchPads in the wild.