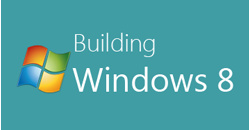 The latest tablet oriented Windows 8 feature to be unveiled by Microsoft is a new fast startup mode.
Fast startup mode is basically a hybrid of a cold boot and resuming from hibernation. This new startup mode looks to be the default for Windows 8, assuming hibernation hasn't been disabled.
When you boot your computer, a set of processes for the operating system, called the system session, are started. When you login another set of processes, called a user session, is started.
When Windows 7 (or earlier versions) shuts down it first closes the user session and then the system session. When you boot the computer, the system session must be initiated again and all the associated processes initialized.

By contrast, when Windows hibernates the user and system sessions are saved to a special file so they can be resumed later without reinitializing them.
The default shutdown procedure for Windows 8 will combine aspects of both. User sessions will still be closed normally, but Windows will then hibernate instead of actually closing the system session.
When you start the computer later, the system session will be restored rather than reinitialized, which is faster than a cold boot and uses less power.
There will still be some additional time required to load drivers, but there's significantly less involved than a cold boot.

It will still be possible to boot normally, reinitializing all processes. Additionally, if you choose to restart Windows rather than simply shut it down, a cold boot will automatically be performed.