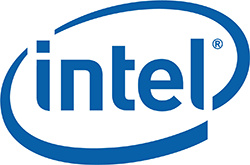 Intel
will be among the few companies submitting bids for InterDigital's patent portfolio, says
Bloomberg
.
Samsung
, Ericsson,
HTC
and possibly Google are expected to bid on the patents and are currently reviewing confidential data.
Apple
and
Microsoft
have also looked, but do not seem to be serious bidders.
Bids may surpass $5 billion, says analysts, based off Google's recent purchase of
Motorola
Mobility for $12.5 billion for its patents and hardware business and the purchase of Nortel patents for over $4.5 billion.
InterDigital invested some of the tech used in mobile broadband networks and has 8800 patents on inventions currently used in smartphones.