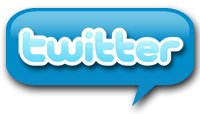 Twitter has sued online advertising service provider Twittad today.
The company has registered for the trademark "Let Your Ad Meet Tweets." Twitter, as it has made abundantly clear, is not a fan of third-party services using the term "tweet."
Reads the complaint (
via TC
):
This action arises from the registration of the mark "LET YOUR AD MEET TWEETS" by Twittad, LLC ("Twittad" or "Defendant") in connection with online advertising services for use on Twitter. Defendant's LET YOUR AD MEET TWEETS registration unfairly exploits the widespread association by the consuming public of the mark TWEET with Twitter, and threatens to block Twitter from its registration and legitimate uses of its own mark.

In fact, it appears that Defendant has used LET YOUR AD MEET TWEETS solely as a generic phrase to refer advertising in connection with Twitter itself, and as such it is incapable of serving as a mark, rendering the registration subject cancellation on that ground. Alternatively, if Defendant is able to establish use of LET YOUR AD MEET TWEETS as a mark, its registration is subject to cancellation based on Twitter's preexisting rights in the TWEET mark.

Accordingly, Twitter seeks cancellation of Twittad's LET YOUR AD MEET TWEETS trademark registration under the Lanham Act 15 U.S.C. § 1052(d), § 1064 and § 1119.