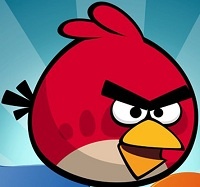 Rovio general manager Andrew Stalbow announced the number this weekend.
Additionally, mobile gamers now play 300 million minutes of Angry Birds, collectively, on any given day.
Stalbow, who joined the company earlier this year after being a Fox Entertainment exec, wants to move the popular series from a game to a full multimedia franchise.
One of Stalbow's first deals was the "Rio" version of AB, where Rovio created a version of the game that included the birds of Rio (instead of the standard evil pigs) and had cross-promotion with the movie.
Adds the general manager (
via VB
):
People in Hollywood are really surprised with the quick acceleration in the way consumers engage with entertainment on their mobile phones. There will be some interesting entertainment partnerships that will hopefully take what we had from [Angry Birds Rio] to a totally different level.