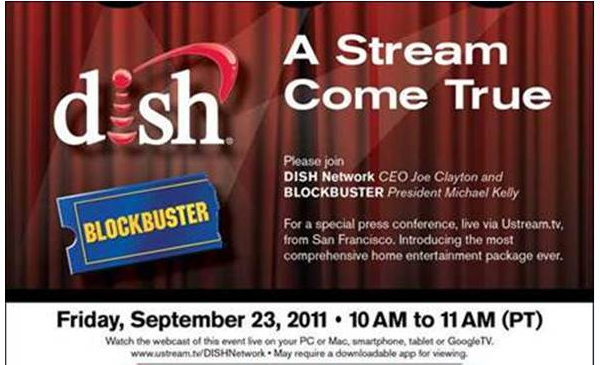 Dish and Blockbuster are expected to announce their new
streaming
service this week, taking advantage of the recent weakness in market leader Netflix.
At launch, the service will only be for Dish subscribers, but is expected to have a wide release later this year.
Calling it "the most comprehensive home entertainment package ever," Dish will unveil the details on Friday.
Blockbuster, which was saved from death earlier this year by Dish, has come back leaner in the brick-and-mortar business but stronger in its online presence with a DVD-by-mail service and a VOD service.
Although unconfirmed, there
are reports
that the new offering could include Starz content. Netflix will lose its Starz content in February when a four-year deal runs out.