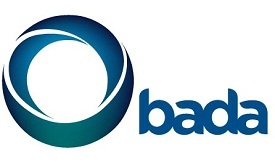 If
Apple
's numerous lawsuits against Android go badly for
Samsung
, they may already have their future strategy mapped out in the form of Bada.
Announced with little fanfare
in 2009
, Bada isn't exactly an OS. It's more of a middleware application layer which is tied closely with an embedded OS called Nucleus RTOS.
According to The Wall Street Journal,
Samsung
has plans to
make Bada open source
next year. If true, this may be purely a PR move. It's unclear exactly what the value of Bada is to other phone vendors since it only supports a single embedded OS right now.
That means won't run on the standard ARM chips used in most smartphones. This is intentional since it was initially created for emerging markets like China where cost trumps performance. Of course, that might be the point. If Android disappears,
Samsung
will want a replacement for it in places like the US and Europe. That means developing a new OS, probably based on Linux since Bada is already built to work in a POSIX environment.
Samsung
has put significant development efforts into an app ecosystem for Bada. While there isn't a big app selection yet, particularly for the markets Android dominates, it's still not a bad starting point. At the very least, it could be seen as a head start in establishing a developer community.
The benefits for
Samsung
if that happens are obvious. Their Bada phones already use the same TouchWiz interface as their Android offerings. Assuming a new OS with similar capabilities to Android could be developed for Bada, it would mean a relatively seamless transition to for their customers.
And of course, an open source version of Bada combined with an open source OS which runs on ARM processors could be a good option for existing
Samsung
customers if Android disappears. We've already seen something similar with the work being done porting Android to the HP TouchPad.
But all this is speculation right now. An open source version of Bada is unlikely to generate much attention unless it becomes clear Android is in trouble. There is
no sign Samsung is giving up
on Android any time soon. If anything they appear to be digging in for a protracted battle with
Apple
.
Given the
nature of Apple's lawsuits
, it's not even clear switching to a different OS would help them on that front.