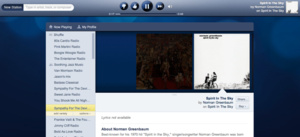 Internet radio service Pandora has shown off its new completely redesigned HMTL5-based player, now available to all users.
Thanks to a new influx of cash after going public during the summer, Pandora has been testing the service and has now rolled it out to the public.
Besides being easier to use, the old Flash-based service is now completely gone, a relief to many.
Perhaps more notably is the fact that Pandora has now removed the 40-hours-per-month cap it had on free music.
As a long time user I can confirm it's much faster and frankly more aesthetically pleasing.
Check it out, as always, here:
Pandora