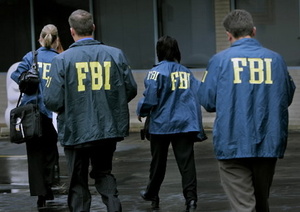 The Justice Department has confirmed that the FBI has arrested two alleged members of LulzSec and Anonymous.
A third suspect, has had charges secured and an arrest is forthcoming.
Additionally, search warrants were being executed
in more cases
.
Cody Kretsinger, 23, Christopher Doyon, 47 and Joshua Covelli, 26 were each indicted. Kretsinger was charged with conspiracy and the unauthorized impairment of a protected computer while the others were charged with conspiracy to cause intentional damage to a protected computer, causing intentional damage to a protected computer and aiding and abetting.
Kretsinger, known as "recursion," is said to have been a former member of LulzSec, and is accused of hacking
Sony
Pictures Entertainment earlier this year via SQL injection.